Hello everyone! Today I have for you my favorites the last time because I hadn't done for months. And the truth is that I don't have many favorite lately but anyways I share you the things
I've been loving the last time :)
***
Hola a todos! Hoy les traigo mis favoritos del último tiempo, ya que no lo había hecho por varios meses. Y la verdad es que tampoco tengo muchos favoritos, así que les comparto puntualmente las cosas que he estado amando este último tiempo :)
BEAUTY / BELLEZA
L'OREAL MICELLAR SOLUTION
Actually I haven't tried other brands, so I'm very pleased specially with this.
Clean all my makeup and face stays fresh and soft, I just love it.
***
AGUA MICELAR L'OREAL
La verdad no he probado otras marcas, así que estoy encantada con esta en particular.
Limpia todo mi maquillaje y la cara queda fresca y suave, me encanta.
Preunic $3.990
EYEBROW FILLER CATRICE
Totally loved, it fill in small gaps for dense and and perfectly shaped eyebrows
and no stiff sensation
***
FIJADOR DE CEJAS CATRICE
Amado totalmente, rellena los pequeños espacios fijando las cejas sin la sensación de rigidez.
DBS $3.990
JORDANA LIPSTICK MATTE
"BERRY" 52 color, like little red chocolate, the quality goes with the price, it's cheap and not lasts on the lips, but the color is beautiful and well pigmented, not dry the lips and smell like chocolate.
I love it :)
***
LABIAL MATE DE JORDANA
Color "BERRY" 52, calidad va con el precio, es barato y tampoco perdura en los labios, pero el color es hermoso y pigmenta bien, no reseca los labios y tiene un aroma a chocolate, y el color es como chocolate con un tono rojizo.
PREUNIC $1.290
APPAREL & ACCESSORIES / ROPA Y ACCESORIOS
I'm just loving my chokers, leather one DIY and tatoo choker
***
Amando mis chokers, el de cuero que es un DIY y el de tatoo que lo compré en una feria artesanal
My caps, I bought some time ago in craft fairs. Red is 100% sheep wool, It gives itchy a little :P
***
Mis gorritos los compré hace un tiempo en ferias artesanales. El rojo es 100% de lana de oveja,
da un poco de picazón :P
and my super jacket I wore it a lot this winter :)
***
Y mi super parka que la usé mucho este invierno :)
MUSIC / MUSICA
From 1993 then "Cannonball" was my favorite, but today I'm in love with"No Aloha" song :)
grunge sounds of the 90's
***
De 1993 en ese entonces "Cannonball" era mi favorita pero ahora me encanta "No Aloha".
Sonidos grunge de los 90's
Mephisto Waltz and his album "Thalia" from 1995. But I heard by 2002. With a very dark and gothic sound. Great atmosphere in the songs, an album that I love.
***
Mephisto Waltz y su album "Thalia", de 1995. pero que oí por el año 2002. Con un sonido muy oscuro y gotico. Gran ambientación en las canciones, un album que me encanta.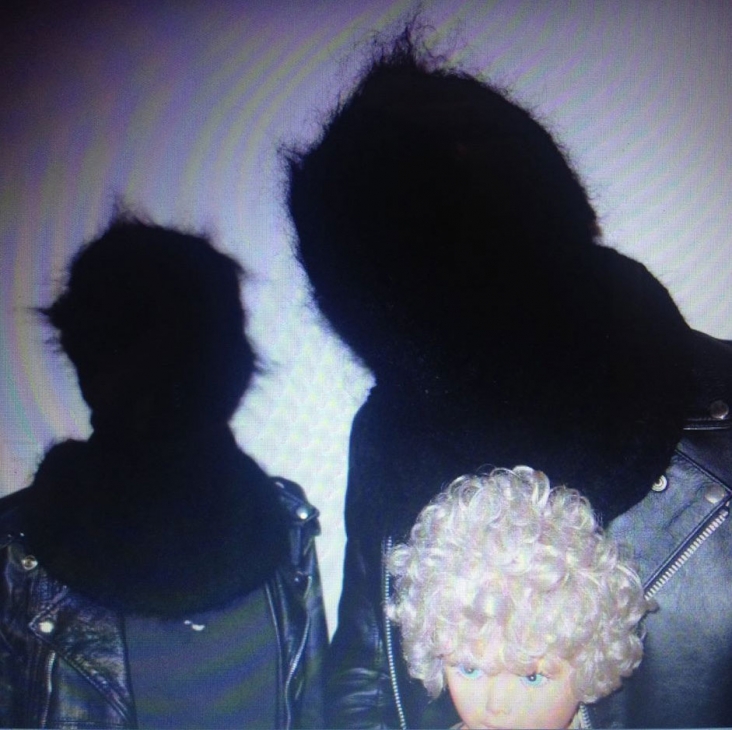 "DEICIDE" Crystal Castles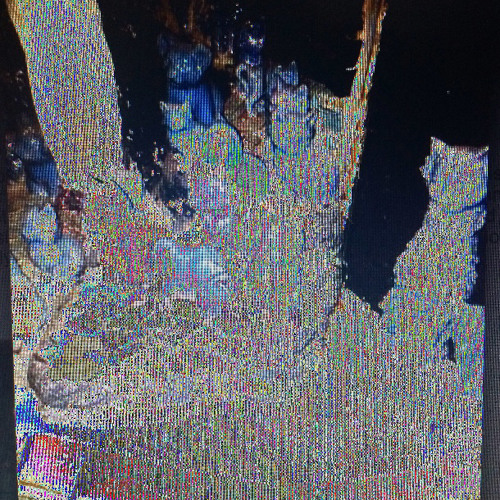 "FRAIL" Crystal Castles
And finally these new singles by Crystal Castles.
But this time without the participation of Alice Glass, sound doesn't change, which makes me think that Crystal Castle is Ethan Kath. I loved these new songs.
***
Finalmente los nuevos singles de Crystal Castles. Esta vez sin la participación de Alice Glass, el sonido no cambia lo que me hace pensar que Ethan Kath es Crystal Castles. Me encantan estos nuevos temas.
MOVIES SERIES /SERIES Y PELICULAS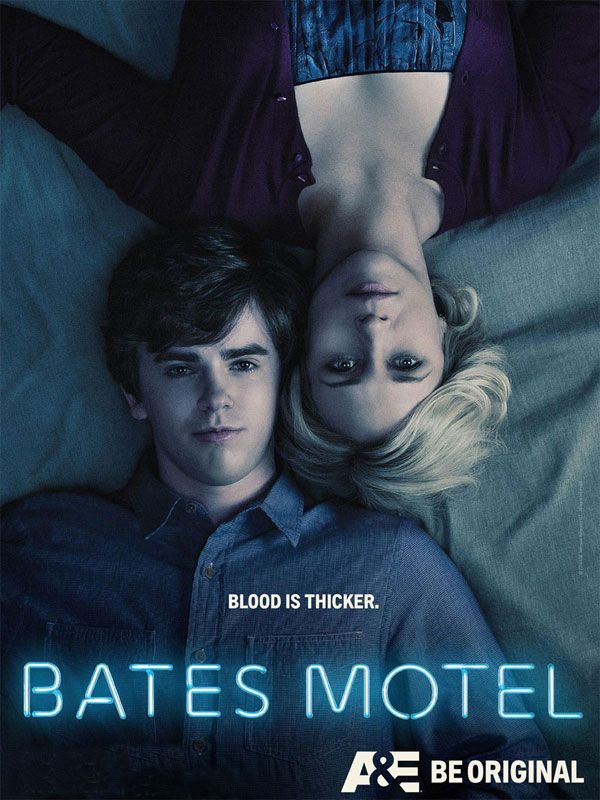 Prequel to the legendary film "Psycho" by Alfred Hitchcock. This series is appreciated when you watch the film , as you can understand why so morbid relationship between Norman and his mother Norma :). Personally I like and I'm waiting for a new season.
***
Precuela de la mítica película "Psicosis" de Alfred Hitchcock. Esta serie es apreciada cuando se ve la película, pues se puede entender el por que de la relación tan morbo entre Norman y su madre Norma :). Personalmente me gusta y estoy esperando una nueva temporada.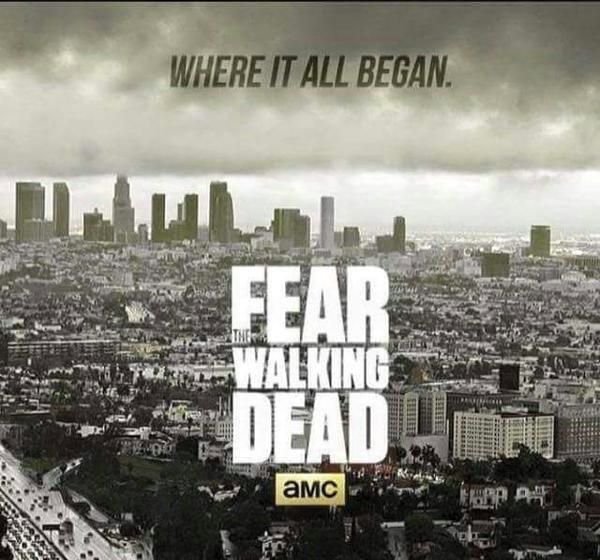 I love "The Walking Dead" Serie, so being a more part about the zombie apocalypse, which shows the beginning of everything. I'm a fan so I have to watch it and I really enjoy it :)
***
Amo la serie "The Walking Dead" así que siendo una parte más acerca del apocalipsis zombie, en la que muestra el comienzo de todo. Me considero una fan así que tengo que ver esta serie y realmente la disfruto :)
This anime movie is from 1997, by Hayao Miyazaki. I also love the films of Studio Ghibli. The girl raised by wolves and part of the spirit of the forest where she fight against a people that wants to destroy the forest and its creatures and gods. It has lots of action and also what more fascinates me like always is the quality of the animation, the details of the drawings always surprises me.
***
Esta película anime es del año 1997, de Hayao Miyazaki. Además me encantan las películas de los Estudios Ghibli. La chica criada por Lobos y parte del espíritu del bosque en la que lucha en contra de un pueblo que quiere acabar con el bosque y sus criaturas y Dioses.
Tiene mucha acción y además lo que mas me fascina es la calidad de la animación, los detalles de los dibujos me sorprende siempre.

So these were my favorites the last few months. I hope you like one and if you want can tell me some of your favorites too. See ya soon!
***
Así que estos han sido mis favoritos de estos últimos meses. Espero les guste alguno y si quieren pueden decirme algun favorito suyo también. Nos vemos pronto!
I share you a song by Mephisto Waltz ;)