One of the things I could never stop doing, is listening to rock with all existing variants. As a teenager my musical inclination was always on the side of pop, but also listened to a lot of rock and roll. Finally from age 17 I began to introduce in more extreme genres like metal and its variants from doom, gothic to the black metal. But after wearing a look gothic for almost 10 years, did a little tired of black color, and is now I'm back to love it above all else.
***
Una de las cosas que nunca podré dejar de hacer, es escuchar rock y todas sus variantes. Cuando adolescente mi inclinación musical siempre iba por el lado del pop, pero también escuchaba mucho rock n roll, finalmente desde los 17 años comencé a introducirme en géneros más extremos como el metal y sus variantes desde el doom, gothic hasta el black metal. Sin embargo luego de llevar un look gotico por casi 10 años, hizo cabrearme un poco del color negro y es ahora que he vuelto a amarlo por sobretodo.
1.- LEATHER / CUERO
2.-BOOTS / BOTAS
3.- STUDS / TACHAS
4.- MAKE UP IN DARK / MAQUILLAJE OSCURO
5.- FAVOURITE T-BAND / CAMISETA DE BANDA FAVORITA
And most important to me is wearing T-shirts of bands that I really listen, otherwise I would feel fake :p see you soon!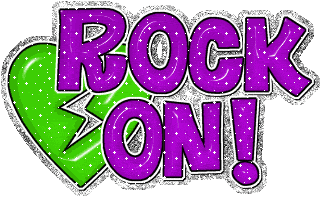 Y lo más importante para mi, es llevar camisetas de bandas que realmente escucho, de lo contrario me sentiría falsa :p nos vemos pronto!