"Back to School"
Hello dear!, This weekend was so rainy, I didn't anything productive, rather than Lazy.
Today I went back from my literature classes, I'm so happy because every time I learn more to improve my writing, plus the teacher told me, that my last tale liked a lot and apparently I write better with male voice!, Wow I feel satisfied ... but there is still much to learn, then I will share with you my short stories, still need arrangements ... wel, this outfit is almost 2 weeks ago when there was some sun ... the shorts Levi's are vintage and the velvet top is second hand ...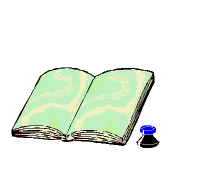 Hola queridas!, Este fin de semana era tan lluvioso, que no hice nada productivo, mas que flojear,
Hoy he vuelto de mis clases de Literatura, estoy tan feliz porque cada vez aprendo más a mejorar mi manera de escribir, además la profesora me ha dicho que el último cuento le ha gustado mucho y que al parecer escribo mejor con voz masculina!, wow... me siento satisfecha, pero aún hay mucho por aprender, después compartiré con ustedes mis cuentos cortos , aún faltan arreglos... Este outfit es de hace casi 2 semanas, cuando había algo de sol... Los shorts Levi's son vintage, el top terciopelo de segunda mano...
I like uploading many pictures, so I hope you do not mind ...
Me gusta subir muchas fotos, así que espero no les importe...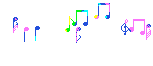 I want to share with you a song from a band I listen recently,TEARIST, independent of be a grotesque style (like someone tried to say). I think that what fascinates me most, is the sound and atmosphere that can give a song, this last time My influences musically were the Industrial, Synth and Electro dark... I think it makes sense when your playing keyboards... anyways ... see ya!
Quiero compartir con ustedes un canción de una banda que escucho hace muy poco,TEARIST, independiente de que sea un estilo algo grotesco (como alguien intentó decir). Creo que lo que mas me fascina, es el sonido y ambientación que puede dar una canción, Mis influencias este ultimo tiempo musicalmente, han sido el Synth , lo Industrial y Electro dark... creo que tiene sentido cuando se toca teclado...bueno en fin...nos vemos!